Cheap Art-Deluxe
16. November 2014
The Cheap Art Sensation and the Cheap Art Deluxe in Bonn
Those events to see and buy a lot of different art did take place in the Fabrik 45 and the Kult41.
Yesterday.
JoHempel did show his analog medium formate works
"welcome to the desert-take a ride" and "im Sinne des Sandes".
Turned out to be a great evening.
Imagine how crowded the place turned….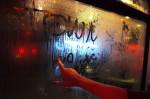 Previous post the ship is… in town!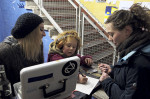 Next post An other one likes the bass – concerts