Fade away – flying bikes in the mountains
15. September 2013
Little nebula clouds fading away in the morning. So green the forst. Windy the road.
Expecting guys, yes only – but I skiping ahead, flying with bikes trough the air? Yes. No. Well, a fotopromotiongift job awaited and with this the realisation on the disturbing senses of standing with the back to the action. Greenscreen action ahead, bikeflyers in the back: Poor stewards at all those soccer games, go figure.
Flying they have been. Through the rainy september day. Of wooden ramps onto earth ramps. Jumping on minramps 4 meters above ramps. In and out.
28 guys, no girls. only guys are stupid enough? Great!
Rain did not stop only pause them and between putting peoples faces on amirs body and printing the pics for them, there was a little time the action happened in front not in the back. The results in the gallery got shot. Break pics.
Not everything you see got landed safe, but mostly.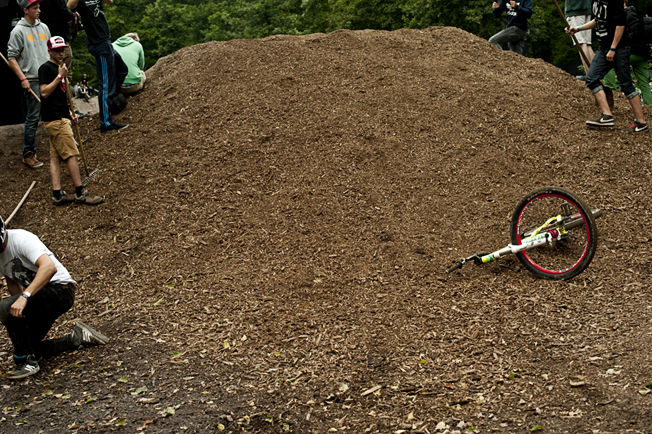 Some great stuff flown. The names of the tricks, some are known some not. Frontflip, backflip, superman, tailwip, barspin,… hybrids like cashroll-tailwip…?! Stuff you suposingly win a contest with, suggests the name.
Day passed, night came and over it was. Back from Boppards mountainside forest bike asylum to Bonn.
For more, results and stuff check amir kabbanis fade away session or the mtbrider.de.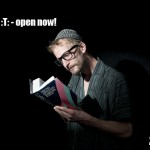 Previous post STuDio :T: – open now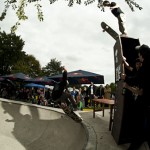 Next post owl bowl contest 2013 – Cologne