Gypsy Ska Orquesta – On Stage – Kult41
18. März 2017
The Gypsy Ska Orquesta was back in Bonn
About a year after their sweaty concert in Cafe La Victoria the
took their Bus and came to Bonn for the first concert of their spring tour 2017.
Having a new album on board there is no need for seatbelts.
La Malevola, is a safty trip to hell,….if you do not like to move your feet, or shake your hips, throw your arms in the air, shout weired sounds, smile.
Heartfull band meets heartfull location at Kult41.
See you soon!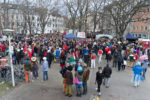 Previous post D'r Sound Kütt – a way of heartfull carnival Part II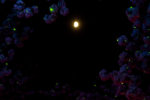 Next post Krieg und Frieden in Altstadtzeiten