owl bowl contest 2013 – Cologne
18. September 2013
Someone has been killing the owl bowl last sunday…madly!
So here is the story.
The owl bowl skatecontest at the northbrigade in Cologne should have been happening on last saturday. The day of the fade away mountainbike contest wich brought work and would have brought absence.
Good lord, this is the end of summer and because of this the weather in old Germany has been a bit rainy. Nothing to bad if you ride dirt in the woods but serious if you ride concrete with urethan wheels.
So Sunday the word came around that the owl bowl has been postphoned to today.
A lot of cheering was hearable upon arrival at the north, but the contest has not been over,…far from.

yes yes##, there has been a female contest and the most famous omsa contest starring Lester Kasai who did win it!. Ditsches got second. For his 50th anniversary. In live? On Board! Yes, he has been probaly born with a board. OMSA for live. To early for the photographer.

Continued…, it might not have been the one contest with the most rated skaters riding, but it has been one of those during wich a guy, a deserved sorry all the awesome crazy skaters been there, without you he would not have been that much on fire and damn you rocked it! Yes you too, Johannes with the purple shirt….









Well one guy just made the day with such a wide variaty of tricks and unbelivable maneuvers that the sun started to shine. Josh Skreech Sandoval. Been hold up in Germay for good by some dude in Hamburg, for the best of us.
Check the documentory dragonslayer to see where this riding ferrit came from.
Big props to the North, the organistation and all the rad skaters rocking the shit out of this sunday afternoon, coming from italy, netherlands….
If you wonder about seeing those same faces on nearly every trick. Well those are snipples of the semi finals and finals…and sorry, that skreech, the guy in the light brown pants, the black shirt and the red/black shoes, he just fuking rocked it. Have you ever seen someone entering the bowl with a freestyletrick…check the pic after Mr. Webers icepick fingerflip, the guy all in black with cap.

Here we go:
Previous post Fade away – flying bikes in the mountains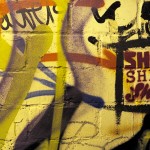 Next post once in a time – there is CLUB PISSRINNE