Whát did I see and hear? Scenic Skateboard Impro Oper Bonn
21. September 2014
5 weeks thinking, 4 days produktion and 0,9765499999999999999 rehearsals
Just to tap our selfs on the shoulder, this was the time we had to kick the Scenic Skateboard Impro Oper Bonn.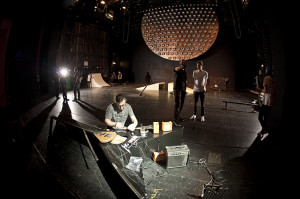 One can be happy we made a rather great than hate show out of this but one can also learn and say: not again with less than one real rehearsal. It could have been so much better with more time to practice and seeing the dramatic line evolving . We did not get the chance.
Anyhow, we did not have Lampfever we had Lampshade, the boys rolled like postrockswans, the ramps spoke and old women liked it.……
A big shout out to all the great people at the opera and in the werkstätten who helped making in possible and survived flying boards while working on stage:)
We like to thank markus.wutzlhofer http://wzlhfr.com/ and monster skatemag for supporting us with the skateable guitar….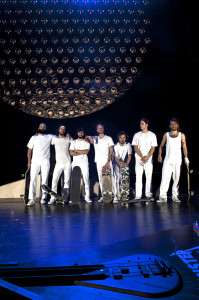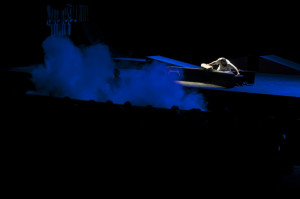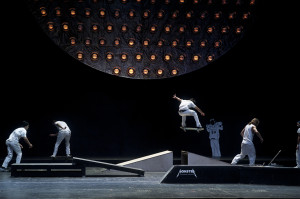 klick to enlarge.
More visuals soon.